The world is facing with population outbursts and its consequences. Whereas on one side it is a boon on other side it proves a curse. The perception of the population remains purely upon the positioning of that country as the developed, undeveloped or the developing countries. As if the problems were less, the pandemic added itself to the list of crisis and people kept suffering. Whether individual, society or nation; whether physical, mental, emotional, social, political, economical, or spiritual, people across the globe are undergoing some or the other crisis. Nevertheless, most of the people are suffering existential crisis. But still the show goes on with the hope of a better future ahead. Not restricting to this, there are several other demographics as such the gender, age, SES, caste, religion, province, nationality which in most cases serve as a cause of new problems. The power of these demographics can't be undermined, for, the same demographics especially the gender, caste, province and religion in several cases serve as an identity for an individual. Notwithstanding to these demographics are the profession that serves as an identity for the individuals maybe professor, teacher, doctor, lawyer etc. These and many more are the identities of the individuals. Yet the fact remains that although we have so many identities, our dreams are far from reality. Our cultural systems sometimes seem to be crashing down, social engineering turning chaotic… Maintaining communal harmony is facing huge challenge and so on... With this background, it becomes very important to answer the question that has remained unanswered - How should we be identified? This international conference to be held in first week of December is focused to elaborate on identity - its formation, development, transformation and crisis.

Theme of webinar
Identity Crisis: World at a Cross Road
We invite research papers/articles/cases for the international conference on any one sub themes given below.

Sub Themes
• Understanding identity, Status and Nature
• Identity development: Process, Steps and Importance
• Transformation of Identity
• Identity and its relevance
• Scope of establishing an identity
• Personal Identity, Social Identity and National Identity
• Challenges and Issues in Creating and Sustaining the Identity
• Role of Education and Identity for quality education
• Role of Language, Religion, Science, Society, Media, Politics, Judiciary with respect to Identity
Thematic/Research Papers relevant to the given Themes and Sub-Themes are invited for Presentation. Paper Presenters are requested to send the abstract in about 250 words, latest by 15th September, 2021 to stdpwmce@waymadedu.org. The full length Papers in about 3000 words along with abstract could be mailed latest by 1st November, 2021. Papers received after 1st November, 2021 may not be included for publication. The abstract and the paper must be in MS Word format. The award of best paper presenter will be declared and awarded in the valedictory ceremony. All the accepted papers received on or before 1st November, 2021 will be reviewed and published in ISBN Book.

Last Day for Registration (Extended) – 30th November, 2021
Please follow the link to register yourself for the conference. https://forms.gle/MDADCpWutWcQ9vjKA or Scan QRCode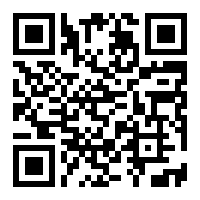 Fees
Academicians/Teachers: ₹ 1000/-
Research Scholars: ₹ 800/-
PG Students & Teaching Staff of Organising Institutions : ₹600/-
Alumni of the Waymade : ₹ 600/-
Participants from foreign : 50 $.
Registration Fees can be paid by online transfer while doing online registration. The payment slip must be sent along with mail while sending your paper.

* Boarding & Lodging may be arranged on Payment basis upon the request received in advance by the delegates.

Payment Details
Beneficiary Name: Waymade College of Education
Bank Name: HDFC Bank
Account Number: 50200049726667
IFSC: HDFC0009500
Bank Branch Name: New Vallabh Vidyanagar

Format for Paper Submission
• Typed copy in MS-word 2003 or any other higher version
• Margin- Left- 1.5" Right, Top & Bottom-1" each
• Size of the Paper-A4, Line spacing 1.5, Alignment justified
• Font: Times New Roman , Font Size:-12
• Title of the Paper should be in central alignment, author's name, designation and name of the institution/s should be in right alignment below the title of the paper.
• References should be given in APA style.
• Language: English
• Hand written paper will not be accepted.

For further queries and Assistance
Details regarding the conference are also available on our website www.waymadedu.org.

Conference Co-Chair
RajshreeVaishnav, RTMNU, India
Lalima Singh, S. S. Khanna Girls' Degree College, Allahabad, India
Conference Co-Chair Internaonal
Mustafa Aslan, Istanbul Gelisim University, Turkey